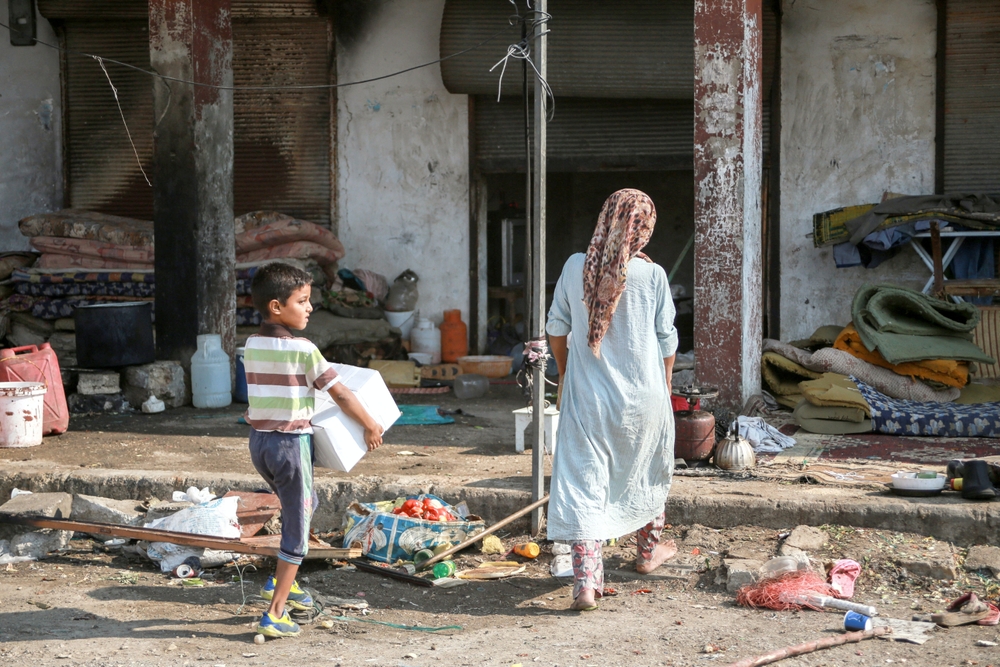 Food Charity to Pakistan Following Devastating Floods
From June to October 2022, Pakistan suffered from horrendous flooding, in which 1,739 people were killed. The effects were so significant that the country is still trying to recover from such. One of the major impacts of the widespread floods is food shortages, leaving millions of people hungry.
Upwards of two million homes were damaged as a result of the floods, leaving citizens of Pakistan without anywhere to live or shop. Consequently, getting hold of food is more difficult than ever before, and a substantial percentage of those affected were already struggling prior to the floods.
Food Donations to Pakistan are Essential
In the absence of food distribution to Pakistan, the threat of hunger will continue, and more hunger-related deaths will surely take effect. Everyone in Pakistan is at risk, from small children to the elderly. In fact, vulnerable individuals such as these are most likely to suffer from serious malnourishment and the health complications that come with this.
Feed Pakistan from as Little as £50
UKIM is running a Pakistan Food Appeal to help these people in need. Together, we can help our calamity-stricken brothers and sisters, save lives, and ease the hunger being inflicted by the floods in Pakistan.
£50 Family Food Pack: With people's homes and businesses being swept away, the floods have prevented individuals from being able to feed themselves and their families. £50 provides one month's food supply for a family.
£120 Cooked Meals: Not only are cooked meals essential for nourishment, but they also bring comfort to those in otherwise challenging circumstances. Similarly, nutritious hot meals play a significant role in building a person's immune system, allowing them to fight off diseases caused by dirty water.
Learn More About the Pakistan Floods
Hunger is just one of the many detrimental impacts of the Pakistan floods; you can discover more about how the residents of Pakistan are being affected by the aftermath by visiting our general Pakistan Floods Emergency Appeal page.
The consequences of the floods continue to take effect, meaning your help is still more important than ever. UKIM requires your generous donations to carry out our life-saving work.
Please, give what you can to rescue these desperate individuals from an otherwise dreaded fate.
The people of Pakistan need your help.