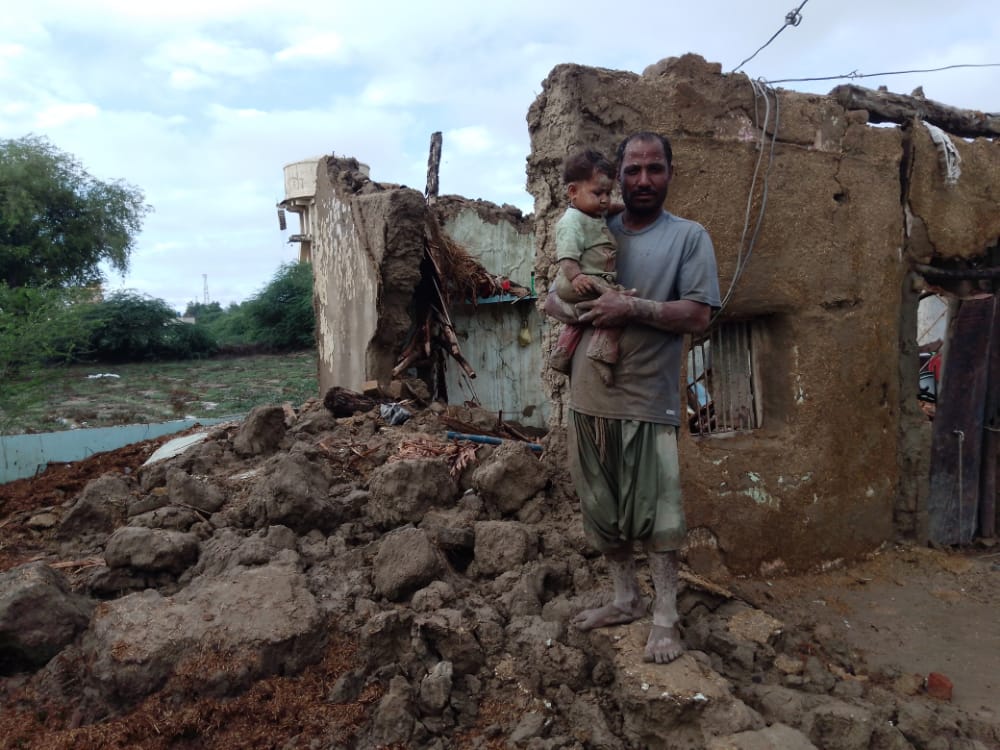 Floods caused by monsoon rains in southern Pakistan killed at least 357 people, including 140 children and 408 more were injured Hundreds of people were killed or injured in the floods.
It is estimated that 6,042 houses collapsed and 19,450 others were damaged due to flooding. 52 bridges were also damaged or destroyed, and 977 km (607 mi) of roads were affected. Homes and schools as well as vital infrastructures such as power supply lines, water sources and roads are all damaged or underwater.
We are now at a critical time when we must act to stop the spread of diseases from contaminated water. With the help of Allah (SWT), you can save lives and prevent much suffering by giving emergency food, clean water, hygiene kits and other essentials. Let's help to relieve their distress in their time of great need.
Help Pakistan, donate what you can.
Alhamdulilah, like always, UKIM is striving to help these brothers and sisters in need. Together we can help our calamity-stricken brothers and sisters, save lives and ease the hardships.
Donate Now and Save lives.
£50 Family Food Pack : Provide one month's Family food supply for a family
£100 Family Food Pack & Clothes: Provide one month's Family food supply for the family and clothes
£120 Cooked Meals: Provide cooked meals for 120 people.
£150 Temporary Shelter (Tarpaulin Tent): Many displaced are living under the open sky as homes have been lost, provide them temporary shelter and save them from weather harshness.
£250 Emergency Medical Camp: The poor, sick and injured are often unable to reach hospitals and other medical centres. We travel to disaster-stricken areas and provide 1st medical assessment and medications, mobile medical camps are literally a lifesaver.
£1000 or £84pm Rebuild a House: Over six thousand homes have already been damaged. This donation will help a family to rebuild/repair not only their home but also their life which has been devastated by the flooding.