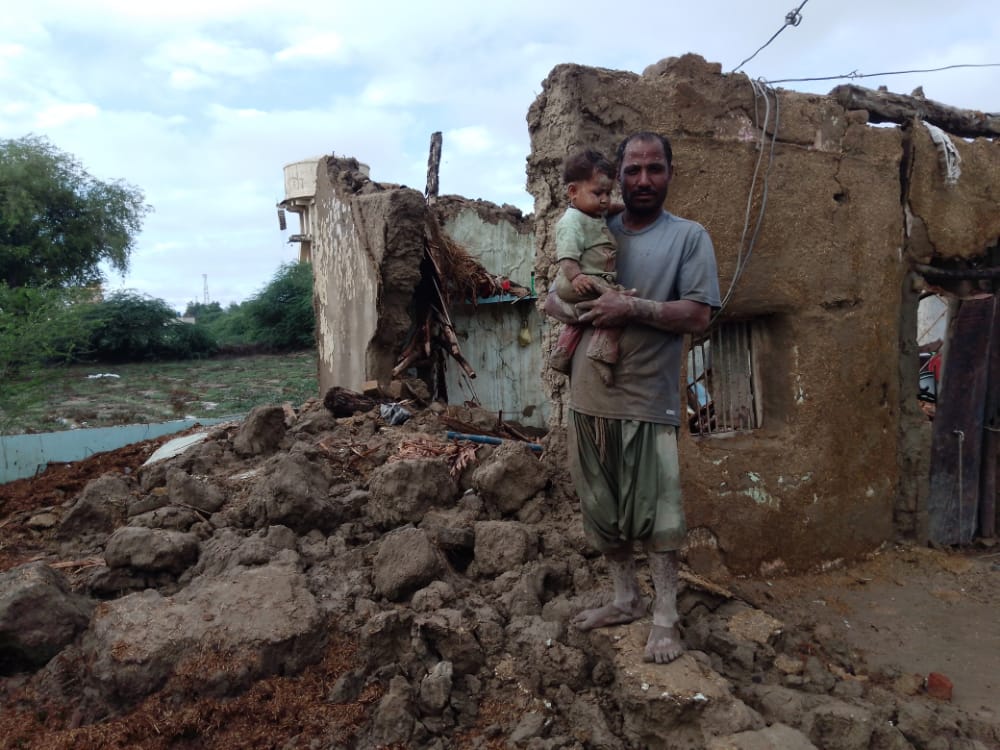 Donate to our Pakistan Flood Appeal and help more than 33 million people who have been affected by historic rains and floods that have swept Pakistan. Despite it being a year now since the floods happened, the aftereffects are still increasing considerably, causing severe hardship for the millions who have been displaced as a result. We urge our brothers and sisters to continue to donate to the Pakistan flood relief to ensure that the people of Pakistan are not forgotten and remain in our thoughts.
More than 33 million people have been affected by historic rains and floods that have swept Pakistan. 1,739 people have died – of which 647 were children. Over two million homes have been damaged or destroyed across the country, as well as nearly 14,000 kilometres of roads and 439 bridges.
It is estimated that 897,014 houses collapsed, and nearly 1.4 million others were damaged due to flooding. Over 1.1 million livestock have been killed, nearly all of them in Balochistan Province, while damages to nearly 14,000 km of roads and 439 bridges have impeded access across flood-affected areas. Homes and schools, as well as vital infrastructures, such as power supply lines, water sources, and roads, are all damaged or underwater.
With the risk of more major floods in Pakistan, we must continue to stop the spread of diseases from contaminated water. With the help of Allah (SWT), you can save lives and prevent much suffering by giving emergency food, clean water, hygiene kits, and other essentials. Let's help to relieve their distress in their time of great need.
Help Pakistan; Donate What You Can.
Alhamdulilah, UKIM is running a Pakistan emergency appeal to help these brothers and sisters in need. Together, we can help our calamity-stricken brothers and sisters, save lives, and ease the hardships caused by the floods in Pakistan.
Your donations can provide essential aid to help those affected and still recovering from the flooding in Pakistan.
Donate Now, Fulfil Your Zakat Obligation, and Save Lives.
£50 Family Food Pack: The Pakistan floods have taken away people's ability to feed themselves. £50 will provide one month's food supply for a family.
£100 Family Food Pack and Clothes: Donating to the emergency appeal will help provide one month's food supply and clothes for a family.
£120 Cooked Meals: Provide cooked meals for 120 people.
£150 Temporary Shelter (Tarpaulin Tent): The floods have destroyed tens of thousands of homes in Pakistan, leaving millions of displaced people living under the open skies. Your donation will provide them with temporary shelter and protect them temporarily from the worst of the weather.
£250 Emergency Medical Camp: The floods have destroyed Pakistan's roads and communications networks. The poor, sick, and injured are often unable to reach hospitals and other medical centres. With your generous help, we are able to take urgent medical care and emergency aid to isolated and cut-off areas.
£3000 or £250pm Rebuild a House: Over 400,000 homes have already been lost. This donation will help a family to rebuild/repair not only their home but also their life, which has been devastated by the flooding.